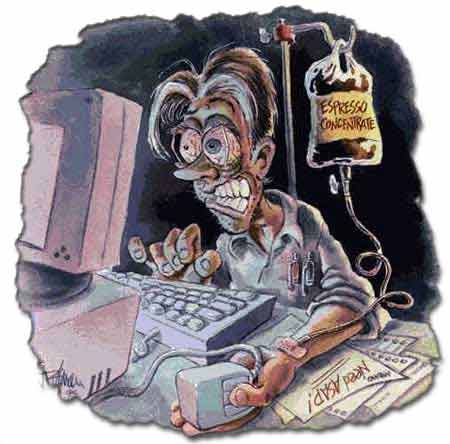 .
Wake up at six.
Do the morning rituals.
Caught in morning rush.
Traffic.
Time in.
Check e-mails.
Answer phone calls.
Prepare for class.
Update files.
Lunch break.
Back to work station.
Entertain enrollees.
Surf the net.
Time out.
Caught in the evening rush.
Traffic.
Have dinner.
Sleep.

Damn, I've been doing this for two years. I'm so damn bored to death. What a life!!!