How Search and Discovery Works? [Youtube Channel Creator Guide]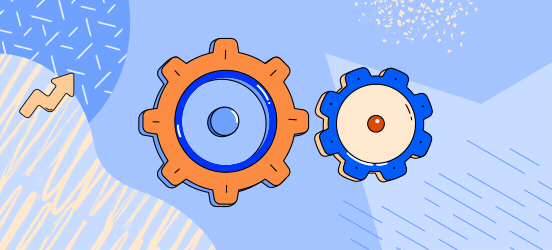 You've got questions, and Youtube got answers
Wondering how recommendations work? Trying to reach new viewers? Youtube is answering some of your top questions to help you get the most out of your channel.
What kind of videos does the algorithm like most?
Believe it or not, Youtube algorithm doesn't have an opinion about the content you make. It actually focuses on what your viewers might enjoy based on things like videos they've watched, likes & dislikes, and feedback. So instead of catering to the algorithm, concentrate on your fans. If you do, the algorithm will follow.
How can I reach new viewers?
Make YouTube Analytics your best friend. It can help you find patterns from your top-performing videos, track new and returning viewers, and allows you to view realtime subscriber counts and growth over time. This info can help you focus on the content your fans want to see.
How to Update Your Language Preference
Did you know that you can adjust your email language settings? To get updates in your preferred language, try the following: Sign in > Settings > Notifications > Email language
March Creator Spotlight
Tune into Mansa Queen as she shares recipes, home organization tips, African inspired fashion trends, and budgeting advice. She's truly a modern-day renaissance woman.
In Case You Missed It
Chief Product Officer Neal Mohan explores how YouTube aims to turn innovations and ideas into reality in our new blog series.

The tools to elevate your channel are at your fingertips! Evelyn from the Internets shares her experience and the lessons she learned on her creator journey.

In honor of International Women's Day, we're proud to shine the spotlight on this diverse group of creators who inspire us with their creativity and drive.


See how you use these tips to grow your channel. Share any questions or comments so other Youtube Channel creators can discuss. Sharing is caring!
Source:
The YouTube Team

SUBSCRIBE TO MY CHANNEL
YODI INSIGNE
There is plenty of time left to grow your channel and connect with even more fans. Whether you're a foodie, a fashionista, or a fitness guru, these next few tips are here to help.
Get noticed more with Shorts
Reach a wider audience easily by sharing your snappy videos on YouTube Shorts. Whether you've just taught your pet a new trick or created a quick workout, don't forget to include #Shorts in your titles to boost performance even more.
Build your following with collabs
Collaborating with other creators can connect you with new fans, especially when you have different but complementary interests. For example, if you love cooking, try joining forces with a keen gardener and create a holiday meal together using their homegrown veg!
Understand viewers with analytics
You can see which of your videos and topics are really engaging - just check out the expanded analytics reports. Whether it's DIY tutorials, product reviews or other types of content that's connecting with your viewers, you'll be able to test and discover what they want more of.