IMEC and ITF Launch Enhanced Quarantine and Testing Facility in Manila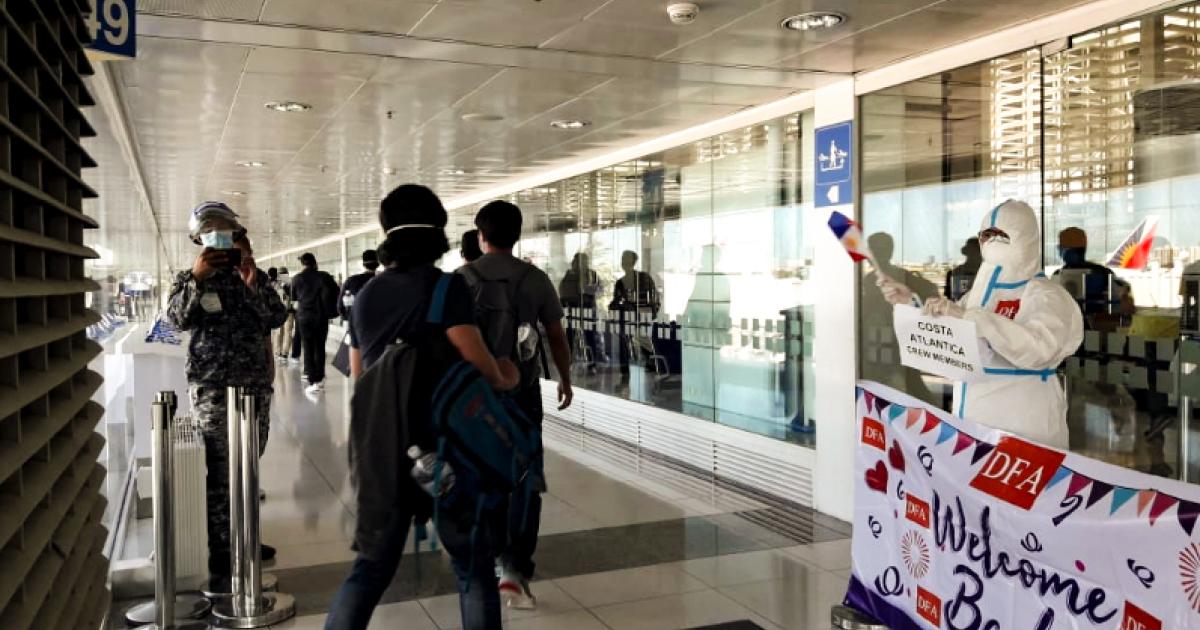 Members are advised that, following a lot of work behind the scenes by an IMEC (International Maritime Employers' Council) and ITF (International Transport Workers' Federation) working group, we are now ready to launch an enhanced quarantine and testing facility in Manila.

This project started with the aim of addressing concerns raised by a number of crew change hubs in recent weeks over the authenticity of Covid negative tests obtained in the Philippines and over the efficacy of pre-embarkation quarantine served by joiners before being deployed.

The working group has now contracted two separate Hotels that will act as a one-stop-shop for swabbing and quarantining of joiners from IMEC Member companies as well as a third party security company that will assist with the monitoring of the quarantine phase. ITF affiliate AMOSUP is contributing its government approved testing facility to process the tests and also providing administrative support for the process whilst a grant from the IMTF AMOSUP fund will provide financial support to the initiative and cover a number of ancillary costs. Finally we have teamed up with a software developer which will provide the technology necessary to render test certificates tamper-proof through the use of blockchain technology.

Further details on the project will be shared as they are defined but we want to provide Members with a brief outline so that booking decisions can be made as soon as possible, we have block-booked a significant amount of rooms and it is important that these are filled up as soon as possible for the ongoing success of this initiative.

The project

The two establishments selected for this project are the Manila Marriot Hotel (5 stars) by the international airport and the St Giles Hotel (3 stars) in Makati

We have initially block-booked 200 single occupancy rooms at the St Giles and 100 at the Marriot, both facilities can offer more if there is demand.

Both facilities will be open for joiners to check-in from Wednesday 28th October and Members are strongly encouraged to book as soon as possible, rooms will be allocated on a first come-first-serve basis
All booking requests should be directed to the booking coordinator for this project at

itfimeccrewchange@amosup.org

, this

flow chart

provides more details on how the process is envisaged to work

Seafarers will be tested upon arrival and again at the end of the quarantine period, swabbing will take place in their rooms. Results will be provided within 24 hours.

Meals will also be served in the rooms and temperatures monitored twice daily by project personnel

Members will be responsible for transportation of the seafarers to the facility and their transfer from the facility to the airport or sea port at the end of quarantine, a specific protocol on how the post-quarantine transfers must be effected will be provided

Covid negative test certificates and quarantine certificates will be made tamper proof using blockchain technology so that they can be verified by the local authorities of the receiving country.

The facilities are in the process of being "white-listed" by the Singaporean authorities and we hope this will be in place by the time they start operating, we are also in discussions with other governments.

Costs
Members will only be responsible for the following costs which have been negotiated on their behalf:

Hotel Room (inclusive of 3 daily meals + water and free Wifi) of PHP 3,500 a day for the Marriot and PHP 2,000 a day for the St Giles

PCR-RT tests conducted by the AMOSUP hospital at the cost of PHP 3,500 each

All other costs will be taken care of utilising the IMTF AMOSUP grant IMEC obtained last month