NAIA TO CLOSE FLIGHT OPERATIONS BEGINNING 10AM OF NOVEMBER 1 TO PROTECT PASSENGER SAFETY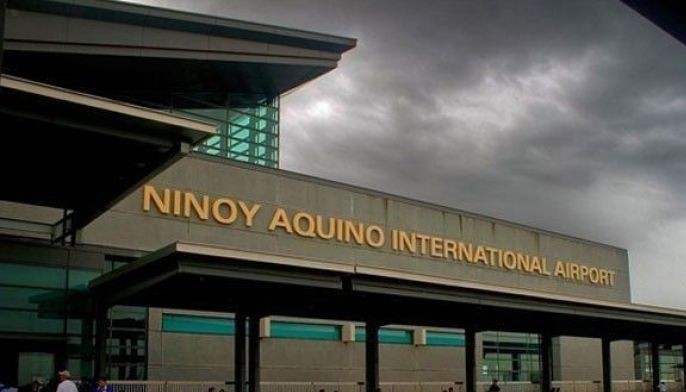 In order to protect the safety of air passengers and personnel from the threats of Typhoon Rolly, and as a result of a meeting this afternoon with the Airline Operators Council (AOC), the Air Carriers Association of the Philippines (ACAP), the Civil Aviation Authority of the Philippines (CAAP) and PAGASA NAIA station, the Manila International Airport Authority (MIAA) announces the 24-hour closure of the Ninoy Aquino International Airport (NAIA) to all types of flight operations from 10:00 AM of November 1 to 10:00 AM of November 2.
The decision was reached in consultation with CAAP Director General Jim Sydiongco after the body considered all possible threats of Typhoon Rolly to flight and passenger safety.
Forecasts have it that the typhoon is expected to hit Metro Manila noon of November 1, Sunday, while its effect is expected to be felt until early morning of November 2, Monday.
GM Monreal also informs air travelers that for the duration of the 24-hour closure, the NAIA Terminals will be closed, and likewise appeals to passengers not to go to the NAIA while the closure is in place. He advises passengers to immediately coordinate with their airlines to get instructions about their new flight schedules. Airlines were also told to make sure that their customer service hotlines are ready to take in the expected surge of calls from passengers
Once NAIA reopens at 10AM of November 2, priority will be given to scheduled flights on the same day. Flights affected by the 24-hour closure will be slotted in a way that would cause minimal delay in the passengers' travel plans. He also ordered the MIAA operations to lift the scheduled runway maintenance closure for November 2 to enable recovery flights to come in.
Airline ground handling agents were reminded to implement maximum deployment of personnel both inside the terminals and at the ramp and ensure availability of enough ground equipment once flight operations resume.
Pursuant to the instructions of DOTr Sec. Arthur Tugade, the MIAA adopted pre-emptive measures to cushion, if not avoid, the adverse impact of Typhoon Rolly to NAIA operations. GM Monreal ordered ground handling companies to ensure the safety of their ground equipment to prevent any damage to property and aircraft. The MIAA engineering was instructed to inspect all billboard sites within the airport complex to inform owners to roll-up all tarpauline ads and do necessary reinforcement to avoid accidents caused by falling billboards. Pruning of trees at parking lots and roads around the airport complex has been done.
For updates on flight operations and other inquires, the MIAA can be reached through its SMS Hotline 0917-8396242 / 0918-9186242; Voice Hotline 88771-1111 or through its Facebook Page and Twitter account @MIAAGovPh